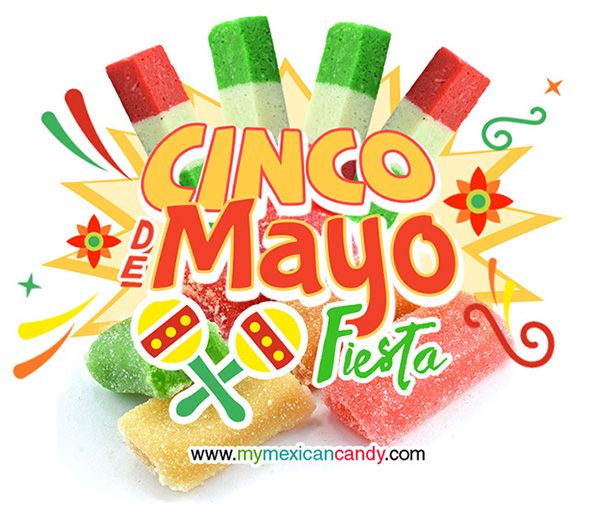 Why do we celebrate 5 de Mayo?
In just a few weeks, one of the most celebrated Mexican festivals will be with us once again. This year, Cinco de Mayo will be on the 5th of May and will be celebrated in many American cities with a lot of fun-fare and festivities. Cinco de Mayo is celebrated because on May 5th, 1862, the Mexican Army defected the French in the Battle of Puebla. It is a day which united Mexicans in their efforts to free themselves from the colonials. For many years, Cinco de Mayo was only celebrated in the State of Puebla only, but over the past few decades the festival has become a North American event, celebrated by American-mexicans living in most cities in the US also.
In Mexico Cinco de Mayo is a national holiday and all government offices and schools are closed.
Cinco de Mayo is a day of parades, festivity and floats, with people dressed in exotic flashy costumes and loud music. In many North American cities, parades are usually held in the main street followed by live music and entertainment for the entire family. Floats are usually organized by the local community and there are even authentic Mexican dancers and performers. In cities like San Antonio, El Paso, San Diego, Los Angeles, Phoenix, etc there are many activities for people of all ages. The streets are transformed into a carnival atmosphere and filled with cervezas, mariachis, great spicy, Mexican candy bags and hot food and all types of music that ranges from Latin rock, salsa, soul, pop and soul. The main event is usually Folklorico which is traditional Latin American dance that places emphasis on local folk culture with features of ballet. On almost every street one may also be able to purchase Mexican goods like leather piece, exotic jewelry, shoes and of course the sombrero. However, Cinco de Mayo is a day for kids who are often provided with free activities that range from face painting, stage coach rides, arts and crafts, interactive educational material, ball games and of course lots of Mexican candies.
After the morning festivities, families usually gather to have either a barbecue or dinner. While everyone celebrates Cinco de Mayo with different festivities, the one common theme for most parties is Mexican candies. Mexican Candies have been a part of Cinco de Mayo for decades. Almost every home is filled with sour candies, spicy candy, sweet candies and sugar treats. Mexicans love sweets of all types and this is one day of the year, when they also distribute candies to their friends, family and strangers. Mexican Candies in every color, shape and size are available on this festive occasion.
For many Mexican children, Cinco de Mayo is synonymous with Mexican candies and parents often order out special treats. For this special occasion, one can even buy traditional Mexican flavored candies like mango, watermelon, pineapple, and chamoy. There is fiesta and pinata candy for both adults and kids. Further, delicious Almost invariably after dinner, it is pinata time where the entire home and outdoors is awash with candies of all flavors. Today, many companies make candies specially for Cinco de Mayo. One can go online and fine a Mexican candy online store, browse and select the types of candies; and have them delivered within a few days. There are packages of Mexican sweets to suit almost every budget. The best part is that the Mexican candies all come in fancy and exotic packages which make them look appealing. If you are planning to combine another special event with Cinco De Mayo at the same time, the online Mexican candy store can make any party flavor package deal for you – from chocolates, spicy gummies, tamarind flavor hard candy, spicy lollipops, sour candy, etc.
If you want something extra special to greet your guests, you can customized your Mexican candy and chocolate gift bags for this special day. Whatever style and flavor of candy you want on Cinco de Mayo, you can order online.
For those who have never been to Cinco de Mayo, it is a day of fun with delicious food, cold tequilerias and refreshing margaritas. So amigos, mark May 5th on your calendar and join us to celebrate Cinco De Mayo in style.