Spicy Mexican Candies
Mexicans are very well known for being the type of people who always consume any of their food with something spicy on top, filling the delicious Mexican gastronomy with that spicy touch that will put your mouth on fire. And this is the very reason why many foreigners think that Mexicans are obsessed with this rich flavor that chili gives.
But being completely honest…they are not wrong in assuming it.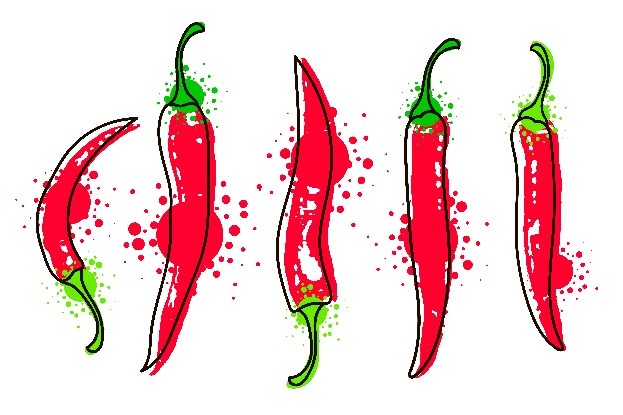 The taste for spicy is something that we have been passing and acquiring for generations, consuming sauces, chili peppers or spicy powders with practically everything since we were little. Managing to combine the flavor with our meals, fruits, snacks, drinks and many other things.
So it should come as no surprise to no one that most exquisite Mexican candies have at least a hint of heat in their rich consistency.
You can find popsicles, candies, gummies, chewing gums, snacks, potatoes, peanuts, sauces, chili powder and many more products with this delicious and traditional flavor of hot chili, which is always combined with the different typical flavors of the Mexican goodies like mango, tamarind, watermelon, strawberry and some others.
If you are just entering the world of trying Mexican sweets and you want to try some that have that delicious spicy touch, you are in the right place, since you cannot miss these Mexican sweets filled with chili.
(CLICK ON IMAGE TO REDIRECT)
1.Pelon Pelo Rico
The famous, popular and traditional Mexican Candy tamarind flavor that is part of the childhood of many Mexicans. This delicious sweet has a mixture of flavors that range from bittersweet to the long-awaited subtle spicy touch, making it not only a tasty sweet, but also something creative and fun thanks to its curious shape.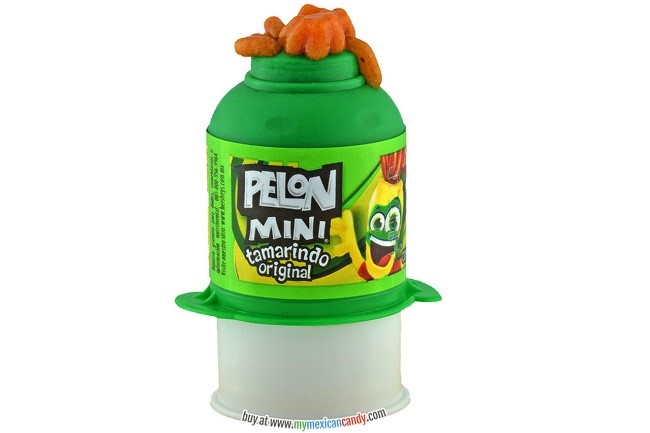 2.Rebanaditas
The "Rebanaditas" are one of the richest and most consumed lollipops today, thanks to their rich consistency of solid caramel that is flavored with the fruity essence of watermelon and covered with a fine layer of chili powder.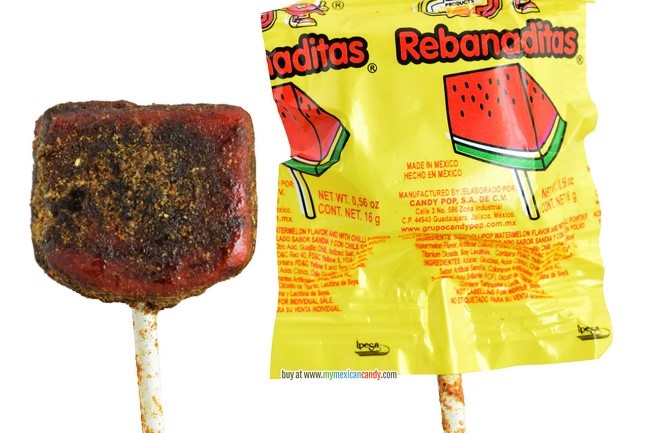 3.Pulparindo
Pulparindos are known for being soft candy candies that come in the form of bars flavored with tamarind and chili powder. Of these delicious candies that belong to the popular brand of Mexican sweets "De la Rosa", you will be able to find a great variation, presentations and different flavors.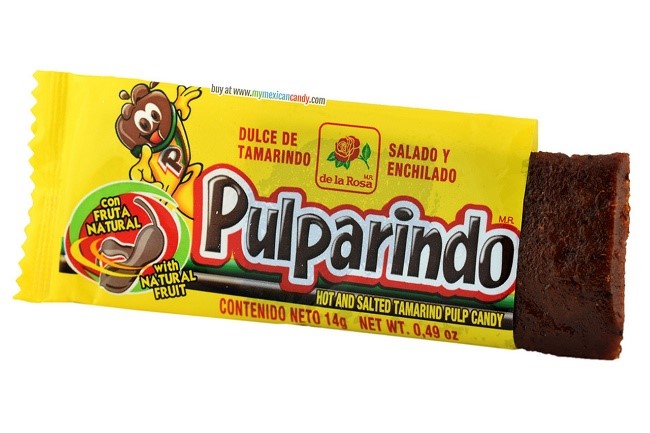 4.Rockaleta Lollipop
This is a delicious popsicle from the Mexican brand "Sonrics", which became one of the most consumed Mexican products thanks to its different layers of caramel that varied between sweet and spicy flavors.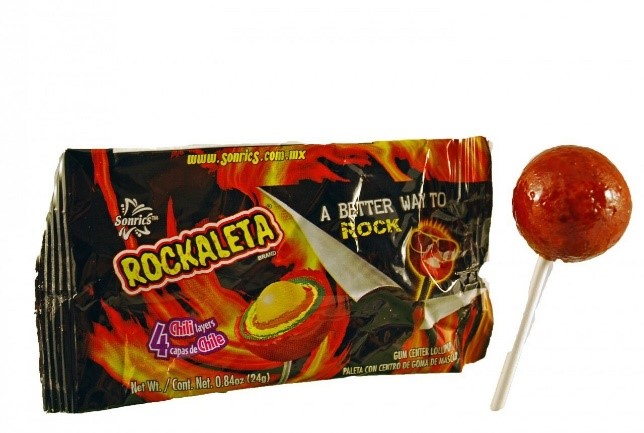 5.Powder Miguelito
Miguelito is one of the best-known brands thanks to its popular chili powder chamoy flavor, which has been perfect to sprinkle on your chips, fruits, vegetables or any other sweet or snack that comes to mind, making it a clear competition to another popular Mexican brand "Lucas".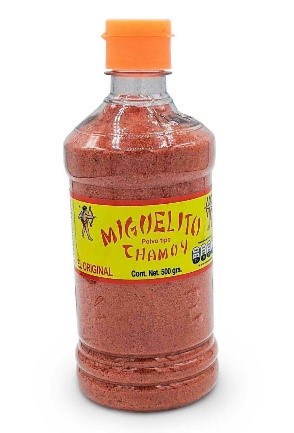 6.Candy Lucas Grimaces/Muecas
The Mexican brand "Lucas" has a large line of different candies that range from lollipops, gummies, chili powder and many others. But one of the best known and favorites for Mexican piñatas is the "Lucas Muecas" that you can find not only in its tamarind flavor but also in its watermelon, chamoy, mango, cucumber and many other flavors.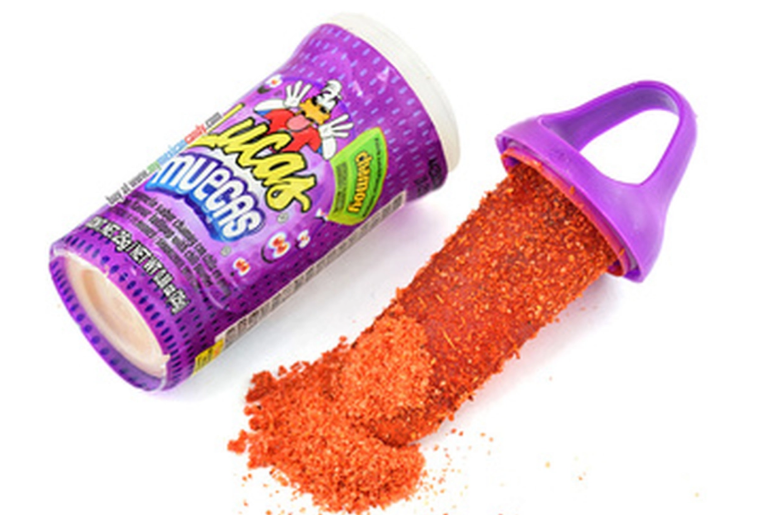 7.Lucas Baby
The "Lucas Baby Powder" is the fierce competition of the Miguelito powders and without a doubt for many it could become the favorite thanks to the fact that this Mexican delicacy has a great variation in its flavors.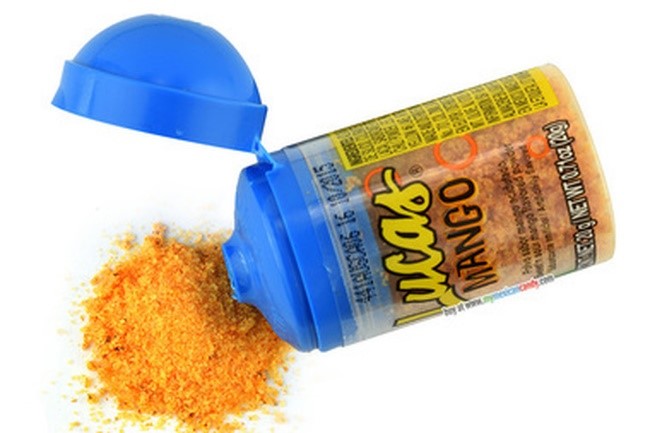 These 7 different spicy candies from different popular brands are not all that Mexicans have to offer, as it barely scratches the surface of the myriad of spicy Mexican candies out there, but it is certainly a great start to your journey through this spicy experience and exquisite journey full of flavors and sensations.